●

Cambridge, UK
●

July 8-10, 2020
●

Co-Located with
ICMSN 2020
ICMESM 2020
2020 5th International Conference on Material Engineering and Smart Materials
Welcome to attend ICMESM 2020
Successfully held in Singapore, Beijing (China), and Okinawa (Japan),Salamanca(Spain) in the past four years, ICMESM is an annual conference which explores the development and implications in the related fields of Material Engineering and Smart Materials with an objective to present the novel and fundamental advancements.
As a workshop of ICMSN 2020, it serves to foster communication among researchers and practitioners working in a wide variety of scientific areas with a common interest in improving Material Engineering and Smart Materials related techniques.
Important Notice:
Due to the outbreak of COVID-19, except for oral/poster presentation onsite, the conference now accepts online/video presentation. Delegates who could not attend the conference because of travel restriction from home country or visiting country, they can attend the conference online and make online/video presentation. The conference will be broadcasted simutanously through web platform. The access to ICMESM web platform will be offered to all the registered attendees.
View the Call For Papers »

Important Dates
Paper submission: June 5, 2020
Acceptance notification: June 15, 2020
Camera ready: June 23, 2020
Conference Proceedings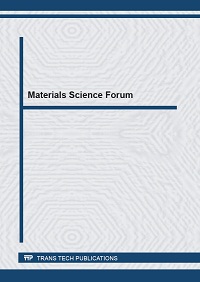 Accepted and registered papers of ICMESM 2020 will be published in ICMSN 2020 Conference Proceedings as a special chapter, which will be indexed by SCOPUS, Ei Compendex (CPX).